Abu Dhabi Fast Track
Airport Meet and Assist
Abu Dhabi Airport | Executive Fast Track & Elite VIP service
CHECK PRICE
BOOK NOW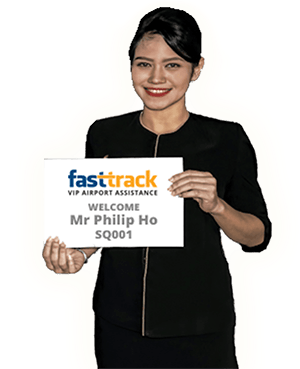 Abu Dhabi Airport Meet and Assist - executive fast track and Elite VIP options at the UAE's AUH airport
The UAE has two of the busiest airports in the world. One of them is in the Emirate of Abu Dhabi.  Booking a Meet and Assist Service at Abu Dhabi will make passing through that airport fast and easy. Local greeters bypass the lines and ensure a quick arrival, a smooth departure, or a successful connection.
Fast Track's service in AUH adds a first class feel. There is an executive service with  a fast track,  or a high end Elite VIP option. Our reservation team & booking system will help you book the exact service you need.
Meet & Greet service in Abu Dhabi airport. Executive Fast Track or Elite VIP assistance. Chauffeur Drive and Lounges.
On arrival Fast Track's English speaking greeters will meet you near the air bridge. They will assist you through any passport or visa control, and escort you to the baggage and customs area. They will help find your driver, or if you booked a connection, check in for your next flight.
On departure, they will contact your driver, will assist you through check-in and immigration, and will take you to your airline lounge or the boarding gate.
For connections, the greeter will meet you near the air bridge and will guide and escort you through the arrival, departure and transfer processes needed for your connection, right through to your airline lounge or the gate.
For more than 10 years our Abu Dhabi Airport Assistance and Booking Team has assisted thousands of travellers pass smoothly through busy airports. Before you book, Fast Track's tools and expert staff will help you understand and choose the exact service you need at the lowest possible cost.
Fast Track services are available to any traveler, on any airline, and in any cabin class, and in all major airports around Asia, the Middle East & Africa.
In the UAE we serve the airports of AUH and DXB. We offer travelers VIP meet & greet concierge assistance in those airports' international terminals.
Two of the main international airports serving the United Arab Emirates (UAE) are Dubai International Airport (IATA Code DXB) and Abu Dhabi International Airport (IATA Code AUH). Both these busy airports have full Fast Track Immigration and VIP Meet and Assist Services for a smooth and fast transit.
Located in the Al Garhoud district, Dubai Airport is 4.6km (2.9 miles) east of the city centre on a 7,200 acre site. It started in 1937 as a base for flying boats and has grown to become the world's busiest airport (by international passenger numbers), and the third busiest for total passengers, handling over 88 million people per year. With three terminals, a VIP Pavilion, Cargo Mega Tunnel and two runways, it moved 2.65 million tonnes of cargo (6 th busiest in the world) and managed over 409,000 aircraft movements in 2017. The busiest route from Dubai Airport is to India, with over 12 million passengers in 2017, putting the UK in second place with 6.4 million
passengers.
Dubai airport made history when it opened the world's first and largest purpose-built concourse to handle the A380 Airbus back in 2013. Terminal 3 is the world's largest airport terminal and the second largest building in the world in terms of floor space. The airport employs 90,000 people and contributes over US$26.7 billion to the economy.
By comparison, Abu Dhabi Airport is the second largest in the UAE handling 24 million passengers annually. Located 30km (19 miles) east of Abu Dhabi city, it has three terminals and is dominated by Etihad Airways, the national carrier of the UAE. Awards include Second Best Airport in Middle East in 2011.
A new passenger terminal is due to open in 2021 iand a third runway is planned. Abu Dhabi Airport has a City Terminal for travellers to check in luggage for speed. Alternatively, our Fast Track Services provide the fastest and best possible transit through the airport for passengers arriving, departing or in transit.